Go live on social media or shoot hands-free videos with the MagStick from Andobil. This unique MagSafe-compatible tripod will allow you to attach your iPhone more quickly and accurately than ordinary tripods. 
Andobil MagStick is one of the best Magsafe compatible tripod stand and selfie sticks you can grab. It comes with all the desired features for a content creator and a long reach, giving you the best group selfies. MagSafe accessories are great for your iPhone 12 or 13, it gives you a secure and seamless fit without any hassle. Such a MagSafe accessory is the Andobil MagStick – a tripod stand that doubles as a selfie stick. You'll never miss a shot and capture extremely creative videos with MagStick.
Andobil Magsafe Mobile Phone Tripod Review
MagStick is transforming how people capture and share their life. No one wants to rely on unstable, heavy tripods or delicate selfie sticks. That's where Andobil MagStick comes in. Here we are going to give an in-depth review of Andobil MagStick. 
Design
Andobil MagStick comes with a one-click clamp. Usually, with clamp mounts, you either need to loosen the grip, tighten again, or push to make space. With this mount, it's much easier. Get your phone in place, push the button, and see the clamp automatically grip around the device. The tripod comes with a nice leather-like texture for grip. Even with a mirrorless camera on the other end, you won't feel the tripod slipping away as its powerful magnets and a strong clamping clip will firmly grasp your phone and won't impact your phone signal at all. This tripod is flexible and easy to use, as its 360-degree head rotation design will help you find the best shooting angles.
Weight
If you're a content creator, you know the importance of a light and compact build. Andobil kept that in mind when making the MagStick. It's incredibly light, weighing just 650gram. So, no matter what kind of content you're shooting, the heft won't bring you down. In addition, it comes with a compact and foldable design. When completely folded, the MagStick is only 12.3 inches long. So it'll easily fit in your bag. 
Features
So, whether you're going live on Instagram or shooting a vlog, this tripod has you covered. This Andobil MagStick tripod is flexible and easy to use, as its 360-degree head rotation design will help you find the best shooting angles. Also, if you need to mount other accessories like a mic or a LED light, there are two threaded holes for your accessories. What if you wanted to mount a GoPro or a mirrorless camera? You can do that, too; just remove the tripod mount, and you'll find the threads to mount other devices. As for adjusting the angle, you can go 180 degrees both forward and backward.
The best part is that this tripod stand doubles as a selfie stick. You can pull on the neck to extend it. When fully extended, you're getting a total length of 63.5 inches. That means if you're taking a group selfie, you can fit everyone in frame easily. It's also a plus point for content creators; you can prop it up and get your desired height without any hassle. 
Since you can use it as a selfie stick, the MagStick comes with a Bluetooth trigger. The trigger stays firmly attached to the body, and you can take it off if you need a remote shutter. It's a fantastic feature that allows you to trigger your phone when shooting content remotely. 
Compatibility
If your device isn't MagSafe compatible, you can still use it with the MagStick. Another thing that makes the Andobil Magstick stand out is that, as the name suggests, it's Magsafe compatible. So if you're using an iPhone 12 or 13, you can just throw your phone there and rest assured that it won't be slipping away regardless of shakes. you can also use it with other smartphones and even small DSLRs.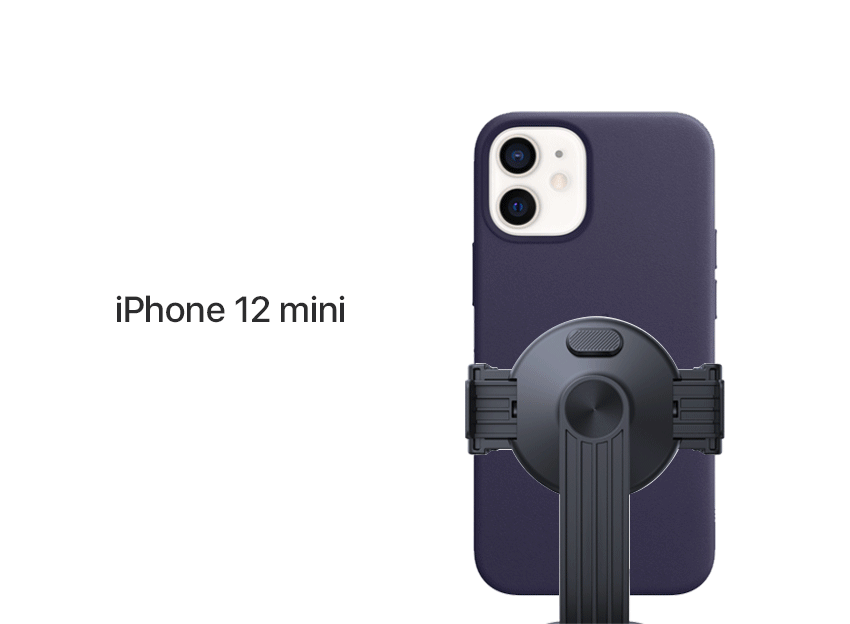 Ending Thoughts
That was all about the Andobil Magstick, a game-changer for content creators. It comes with all the features that will help you to take stable pictures and awesome group selfies. Whether you're a content producer or just want to snap a good shot, MagStick is fantastic for all types of content production, including photographs, video recording, and live streaming on TikTok, YouTube, and all social networks. So now you can record videos and get creative with the Andobil MagStick and with your iPhone.