You might have heard of Fujifilm for its contribution to the imaging industry. But do you know that Fujifilm is one of the topmost diversified business groups in the world that is involved in numerous business sectors including pharmaceuticals, cosmetics, printing ink, and many more? What could be more exciting for a company that is famous in the photography industry and also contributes to bringing in new technologies and innovations? Fujifilm is not only making cameras but also they are making vaccines for COVID-19. Despite being almost a century-old company and going through a lot of ups and downs, it is still in the market and growing through making revenue from its various businesses. If you are interested in knowing how, then you are in the right place. Because, we are going to provide detailed information about the history of Fujifilm, how they contributed to the betterment of mankind and how they survived this long.
The Early Stage
If we talk about the establishment of Fujifilm, the name of Daicel corporation comes first as Fujifilm began its journey as a subsidiary company of Daicel in 1934. It was named Fuji photo film back then and was established to manufacture photographic films. After the first 10 years of establishment, the company grew fast and quickly started to branch in other sectors. Along with photographic film, the company also started producing motion picture films and X-ray films. On top of that, it also stepped into the optical glasses, lenses, and equipment market. Its business further continued to grow as Fujifilm. Later on, the company also entered the sector of printing, magnetic materials, and electronic imaging after the Second World War.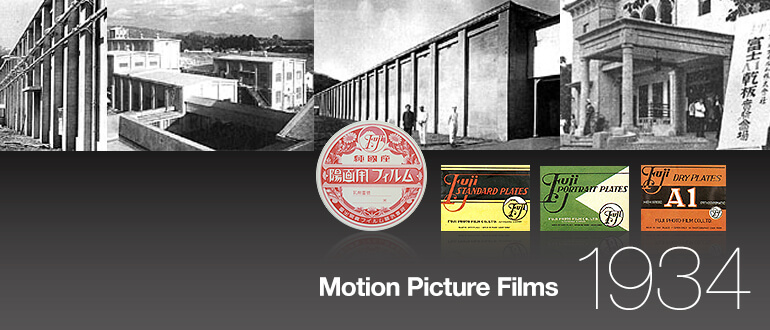 Another most significant milestone in Fujifilm's history is its joint venture with Rank Xeros in 1962. This partnership is also known as the most long-standing joint venture between a Japanese and an American company. As Fujifilm was already in the imaging business, partnering with xeros resulted in an increase in power in the imaging product business. Eventually, it also helped Fujifilm to maintain the economic efficiency of their business while other companies were down.
Business Globalization Stage
Now, let's take a look at Fujifilm's overseas sales. It established its export sales division in 1956, and soon after that, it was able to pocket 27 export agreements in Asia, North America, and Central America. Fuji understood that it had to come up with film and paper that are compatible with worldwide standard processors to increase sales. The company responded quickly by making the first amateur slide film in 1966. Most interestingly, they were capable of making all of its imaging elements such as photo papers, chemicals, and films fully compatible with international standards by 1969. With that improvement and a highly expert sales team, foreign sales charts started to go up for Fujifilm. Fujifilm was also heavily invested in research and development activities. In the 1980s, it came up with Computed radiography that is a tremendous upgrade to traditional radiography. This machine could decrease radiation exposure during the tests, and eventually, it gained tremendous acceptance in the medical field.
However, as time went by and its sales upgraded, it entered the top tier of competition and ultimately faced the big player in the market, Eastman Kodak which dominated the US market. Though Fuji was enjoying the leading position in the camera film market in Japan, it was looking for ways to beat Kodak, particularly in the US market. However, none of its strategies were much fruitful until 1984, when it gained the opportunity of being the title sponsor of the Los Angeles Olympics. Kodak first received the proposal for this opportunity, but they turned it down. Fujifilm gained huge market exposure by using the scope of title sponsorship, which resulted in brand awareness of the company among the consumers. Later on, they started offering cheap camera films that further increased their popularity in the US market. Consequently, Fujifilm was able to gain substantial market share in the US, and they also established a film factory over there. One of the most noticeable corporate practices of Fujifilm is- they never stopped spending on R&D and they never stopped exploring new markets. Fuji introduced its DS-1P camera in 1988 at the Photokina fair. This is the first camera that used a semiconductor memory card to save data. Besides, it also launched Fujix Simple-Hi 8 camcorder in 1993, which was the most compact camcorder back then.
The Decline of the Imaging Sector and Fujifilm's Response
The early 1990s was the golden period of Fujifilm. Since its market was rapidly flourishing both at home and away. Even in 2001, the world witnessed a spike in film. However, there is a saying that goes "a peak always conceals a treacherous valley. The imaging industry experienced substantial changes in the few subsequent years as digital technologies hit the market. As a result, global demand for photographic film plunged significantly and in 2010, the demand went down to less than a tenth compared to its demand in 2001. The digital wave had caused many companies to fall down and Kodak is one of them. Then how Fujifilm survived market shrink back then? Let's dig in to find out the reasons.
After 2001 when the company went through a rapid drop in sales from the most profitable products, Fujifilm made an instant decision of changing its business model through innovation as well as external growth. Shigetaka Komori, who joined Fujifilm in 2000, took a 6-year plan named Vision 75 aiming to save Fujifilm from falling and regain profitability.
As a step of implementing the plan, Fujifilm had to cut costs by decreasing the production lines and getting rid of seemingly unnecessary plants. It also reformed its R&D to keep pace with the digital camera industry. However, Fujifilm could ultimately realize that the camera sector is not going to be as profitable as before because of the modular design of cameras which required minimal expertise to assemble and make a camera. So there were seemingly few market barriers, and the number of competitors was increasing day by day. Gradually, making it a less profitable and price-sensitive industry.
So finally, Fujifilm started thinking about investing in businesses other than photography. It carefully audited its capabilities and innovation. The company also has a large amount of in-house technology that could match the demand of some other business sectors. Taking all those into consideration, it took the decision of investing in cosmetics, pharmaceuticals as well as highly functional materials like LCD screens which was a growing market back then. With the help of already available technologies, Fujifilm came up with FujiTac, which were high-quality films used in producing LCD panels. Today, FUJITAC is leading the LCD polarizer film market.
Fujifilm also decided to step into the cosmetic market as it has over 70 years of experience working with collagen, which was further processed to be used in producing photo films. Indeed, collagen is also the main ingredient of our skin. Moreover, it has huge experience in the oxidation process, which relates to photos being faded out with time and including aging of our skin. As it had readily available expertise on human skin, Fujifilm started its cosmetic lineup named Astalift in 2007. To further ensure sustainability and reduce dependability to imaging sector, Fujifilm also went for a business alliance with Toyama Chemical and Taisho Pharmaceutical to step into the pharmaceutical industry in 2008.
As a result, Fujifilm was a new company by 2010, making only about 16% profit from its imaging business, whereas the amount was around 60% from the imaging division back in 2001. And this is how Fujifilm survived the sales decline and diversified in other industries. As of now, there are 2 operating companies in the Fujifilm Group. On top of that, there are more than 300 business entities along with multiple shared services companies for ensuring the growth and sustainability of Fujifilm.
Wrapping Up
Only a few companies in the world are operating for nearly a century and still making profits. Without a doubt, Fujifilm is on the top tier of that list. The company always looked for ways to bring in innovations. They constantly adapted to technological breakthroughs and diversified their business when needed. And all those factors contributed to where Fujifilm stands today. Do you think this great company can make its way to the next century? Let us know in the comment section