Just like MSI, Gigabyte, and Zotac, EVGA was an NVIDIA graphics card manufacturer. Since its inception in 1999, EVGA had been using only NVIDIA graphics chips to manufacture its GPUs. In fact, 80% of EVGA's revenue stream was coming from selling these graphics cards. 
However, after years of having a successful partnership in the graphics card industry, EVGA and NVIDIA split up in September 2022. EVGA took such a drastic decision after alleging that they were being treated disrespectfully by NVIDIA. As the collaboration ended, EVGA also announced that they were stepping away from the graphics card industry after exhausting its current inventory. 
When it comes to NVIDIA vs EVGA, there is no difference in the core functions and performances of their graphics cards as they use the same NVIDIA chip. If all the specs are equal, an NVIDIA card and an EVGA card will perform the same. However, EVGA and NVIDIA differ in customer service and pricing.
But how significant are these differences in making a choice? When you buy a new GPU, should you go for EVGA or NVIDIA? In this article, we will explore the answers to these questions while discussing EVGA vs NVIDIA.
Let's begin!
About NVIDIA
NVIDIA Corporation started its journey in 1993 in Santa Clara, CA. Through its constant breakthroughs in modern graphics technology, NVIDIA has been transforming the computer industry, especially gaming, AI, and metaverse concepts. 
While NVIDIA technology is being widely used in revolutionary medical, chemistry, astrophysics, weather, and AI research works, the company is more known for its GPU technology. In fact, NVIDIA GPUs and Deep Learning technology are being used in analyzing images from James Webb Space Telescope. NVIDIA is now a household name for personal and enterprise-level computer manufacturers. From budget to high-end graphics cards, NVIDIA GPU technology can be found everywhere. Thanks to their amazing build and performance, NVIDIA GPUs are very popular among gamers and graphics designers.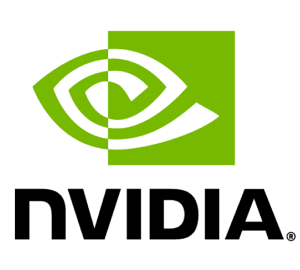 About EVGA
So, what is EVGA? EVGA corporation is a computer hardware manufacturing company that started its journey in 1999. It is headquartered in Brea, California. Although known as an excellet GPU manufacturer, EVGA also produces high-quality gaming laptops, motherboards, liquid coolers, power supply units, gaming mice, and computer cases.
When it comes to the relationship between NVIDIA and EVGA, you can call EVGA an intermediary between NVIDIA and its customers. But is EVGA a good brand? Yes, EVGA has been one of the top authorized partners of NVIDIA for many years. Although EVGA does not make its own GPUs, it enhances the functions and adds further value to stock NVIDIA products during the rebranding process.
Shared Products of NVIDIA and EVGA
As you can already understand, NVIDIA and EVGA are two different corporate entities. However, since its inception, EVGA has been exclusively using NVIDIA GPU technology as the base hardware for its graphics cards. Therefore, all the graphics cards you will find with EVGA's name are technically the shared products of NVIDIA and EVGA. Simply put, each model of EVGA GPUs are a modified version of the same NVIDIA GPU model. 
The Differences Between NVIDIA and EVGA 
Although NVIDIA and EVGA offer essentially the same core functions with their graphics cards, there are a few subtle differences. Now, the significance of such differences is highly subjective, and there is no hard-and-fast rule when one needs to make a choice. Below, we will take a closer look at NVIDIA vs EVGA. 
Performance
As we have already discussed, there is no difference in performance between the two NVIDIA and EVGA GPUs of the same model. As a part of the rebranding process, EVGA may modify some aspects and change the visual appearance of a stock NVIDIA GPU, but that does not make any difference in their performances.
For example, you can get a GeForce RTX 3080 series GPU from both NVIDIA and EVGA. Visually, the two units are vastly different. In fact, the NVIDIA version is slightly smaller. However, when it comes to performance aspects like clock speed, pixel rate, turbo, floating point performance, texture rate, memory speed, shading units, TMUs, and ROPs, the two GPUs show almost the same measures, delivering an identical performance. 
As a matter fact, when you compare GPUs from other brands using the same NVIDIA GPU tech as a base, you will get the same identical performance. When we compared EVGA GeForce RTX 3080 with the same NVIDIA and MSI GPUs, we found out that they offer the same performance. However, by offering more HDMI ports, texture rate, and turbo, Gigabyte GeForce RTX 3080 shows a slightly better performance.
However, one key difference may be important to users who are concerned about thermal throttling. Some EVGA GPUs contain more fans than the same NVIDIA model. For example, the EVGA RTX 3080 series offers a three-fan cooler, but the NVIDIA RTX 3080 series comes with a two-fan cooler. Although it does not make that big of a difference in performance, you can still expect slightly better cooling from the EVGA GPUs. 
Reliability
Although visually different, EVGA and NVIDIA GPUs of the same models are identical in their core constructions and functionalities. As we have already established, the original GPU manufacturer here is NVIDIA for both companies' products. 
Therefore, the reliability of NVIDIA products should be of concern here, even for EVGA GPUs. That said, NVIDIA products are widely known for their amazing builds. These GPUs are built to withstand many years of heavy use. If you use a good cooling system and do not frequently overclock your GPU, you can expect a long time of good service from your NVIDIA and EVGA GPUs.
Pricing
The pricing of NVIDIA and EVGA GPUs is different because of the additional modifications offered by the manufacturer. EVGA further modifies every NVIDIA stock GPU and offers excellent value by providing superior customer support and overclocking capabilities with security. Moreover, EVGA is known for its high-quality products. Therefore, EVGA GPUs are a bit more expensive than other brands' GPUs, including NVIDIA's, using the same core NVIDIA GPU model. 
Warranty
When it comes to EVGA vs NVIDIA in terms of warranty, EVGA wins. EVGA offers upto a 3-year warranty, whereas NVIDIA offers a 1-year warranty. Furthermore, EVGA offers a warranty for second-hand GPUs as well. 
EVGA offers a limited warranty covering manufacturing defects for all new and second-hand GPUs. To obtain this, you will simply have to register your GPU's serial number on EVGA's website, and depending on your product, you will get a warranty for upto 3 years. Moreover, there will be no additional charge. On the other hand, NVIDIA offers a one-year warranty for its GPUs which covers repairs and replacements at no additional cost. You will get no such warranty for second-hand products.
Customer Service
As we have already addressed, EVGA offers superior customer service when it comes to NVIDIA vs EVGA. In fact, EVGA GPUs are sold at higher prices than NVIDIA because of the company's excellent customer service.
EVGA offers an exclusive 90-day warranty for avid users, especially gamers, who love to tweak their PC components and experiment with GPU overclocking. During these 90 days, you have the complete freedom to push your EVGA GPU to its limit. 
EVGA also offers 24/7 customer support so that you can reach out to them for any issue at any time. Moreover, EVGA actively connects to its customers by arranging gaming tournaments and social media contests where you can participate. The super-active EVGA community also has a forum where you can discuss your concerns and find solutions.
NVIDIA's customer service, on the other hand, is not as flexible as that of EVGA. As we have already mentioned, NVIDIA offers only a 1-year warranty, and it does not include flexibility for overclocking as EVGA does. Moreover, NVIDIA customers have reported that NVIDIA's customer representatives actively try to find loopholes in customers' concerns and void warranties.
NVIDIA vs EVGA: Summary
So, what are the basic differences between NVIDIA and EVGA? Well, below, we have summarized our findings and long discussions to give you a quick overview. 
| | | |
| --- | --- | --- |
| | EVGA | NVIDIA |
| Inception | 1999 | 1993 |
| Headquarter | Brea, California | Santa Clara, California |
| Product Range | Gaming laptops, motherboards, liquid coolers, power supply units, gaming mice, gaming keyboards, and computer cases | GPUs for laptops and desktops, adapter cards, switch systems, DPU, and chip systems for robotics, automotive, etc.  |
| Performance | No notable difference | No notable difference |
| Pricing | More expensive | More economical |
| Warranty | Up to 3 years | Up to 1-year |
| Customer Support | Excellent  | Mediocre |
Which One Should You Pick?
As EVGA has stopped manufacturing GPUs, unfortunately, we will not get any new releases from the company. That said, you may wonder, "are EVGA cards good?" Well, after our comprehensive discussion, we can confidently say that EVGA GPUs are good enough to deliver the same performance as their NVIDIA counterpart.
Now, if you have to make a choice, it will all come down to cost and additional support. "If you are an avid user and want to try overclocking, you can pay the additional cost for EVGA GPUs. Moreover, although EVGA cards are more pricey, you get a longer warranty and better customer service. But if you want the same performance at a more affordable price and are not concerned about customer service or overclocking, go for NVIDIA GPUs".