Choosing between the Echo Show 15 and Facebook Portal Plus can be a tough call. With both smart displays utilizing Amazon Alexa and boasting almost 15-inch displays, the similarities don't stop there. Looking closer, though, there are a few key features that set both devices apart.
In this side-by-side comparison of the Portal and Show, we weigh in on key criteria like design, sound, displays, and price. Keep reading to know which one is suitable for you! And that being said, let's jump right into it!
Form Factor
Starting with the design, both of these smart displays look like a tab with a bigger form factor. There are chances that you make the mistake of thinking that the echo show 15 is a large digital photo frame, which is great if you use it to showcase precious moments. It measures at 15.8-inches wide and 9.9-inches tall.
On the other hand, Facebook portal plus is the updated version of its previous interactions. Plus, now it looks more like the Google Next Hub Max with a thin bezel, and nearly small speaker base. With a 14-inch HD display, portal plus is 12.31-inches wide and 9.87-inches tall. The best part is you can tilt the display to adjust it according to your needs.
Display
Coming to the display, we really love both screens on these smart displays. They are large, crystal-clear, and display lifelike colors. The Echo has a 15.6-inch HD screen with 1920 x 1080 resolution, while the Portal has a 14-inch screen with 2160 x 1400 HD resolution.
So, the Echo is slightly bigger, but the Portal really takes the win with its adaptive display with tilt technology. Portal's screen adjusts to match the light in your room to make anything on display look more realistic. The screen is so good, in fact, you may feel like you're looking at a professionally printed photo inside of a picture frame.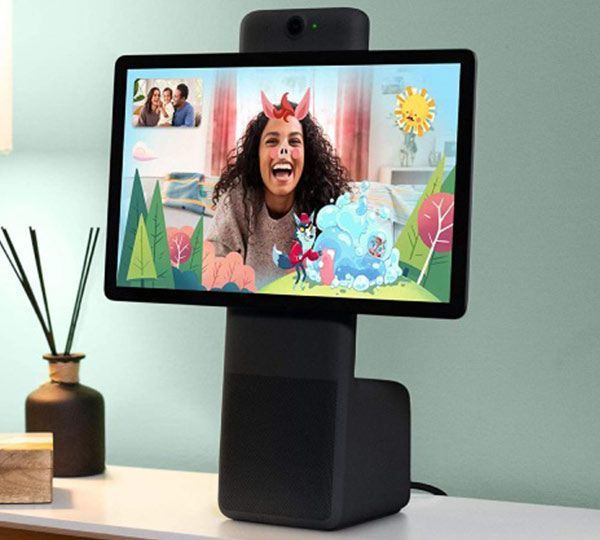 Sound Quality
When it comes to listening to your favorite music or enjoying cooking recipes, the Echo probably disappoints you since it is packed with two 1.6-inches full-range drivers. That works fine when you're in a calm place.
Apart from that, the portal is specially designed to deliver room-filling music. It comes with two 5-watt full-range speakers and one 20-watt woofer offering rich bass and clear sound that carries throughout a room. So, if you're going to put your smart display in a larger room, or you just like to crank your tunes, then the Portal is your best bet.
Camera
Next is the Camera, because a good camera is important if you're going to do video calls with family and friends. You want them to be able to see you clearly, after all. The Echo has a 5 MegaPixel camera, which isn't terrible, but it's nothing compared to what the Portal is packing.
The Portal's camera has more than twice the megapixels, at a whopping 12 MegaPixel camera. Plus, it has AR capabilities that allow you to add fun filters to your face when you video chat, and you can even tell on-screen stories that incorporate your face and animations. So, your kids love and enjoy talking with grandparents as well.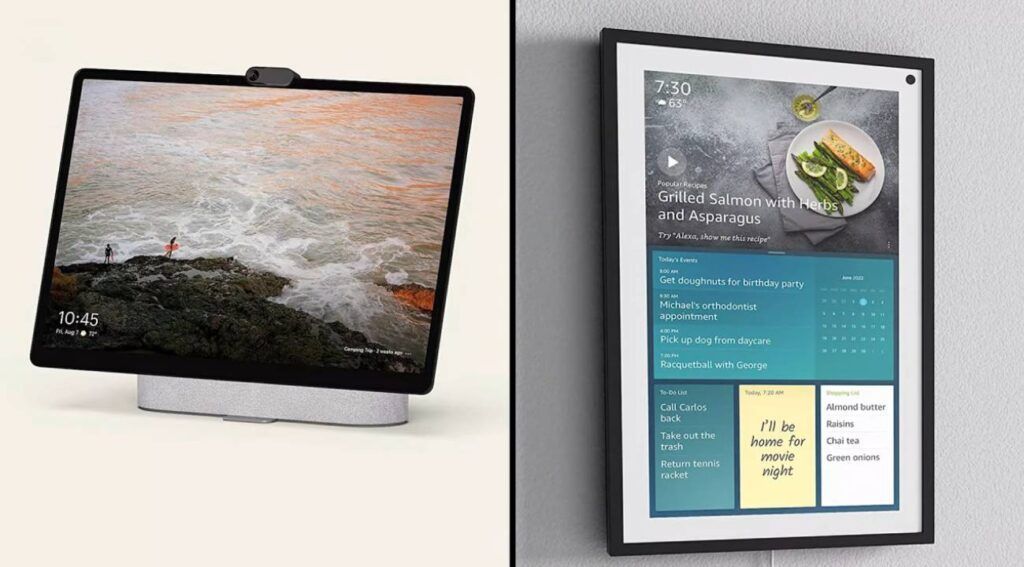 Video Calls
While the Portal seems to be coming out on top so far, how each smart display makes video calls will probably be what sways you in one way or the other. The Echo Show allows you to make calls with anyone that has Skype, the Alexa app, an Echo Spot, or Echo Show.
The Portal, on the other hand, only lets you connect with people who you are connected with through Facebook and WhatsApp. So, if you're not a big Facebook or WhatsApp user, this could be a big deal-breaker for you. Even if you're a die-hard Facebook addict, your favorite people may not be. In terms of flexibility and who you can get in touch with, the Show's a little easier to work with.
Smart Home Control
Done with video calls, now focus on smart home control. Here is a question for you, wouldn't that be great if you could control your smart appliance magically without leaving your comfort zone?
Yeah, that will be great and helpful when you're busy in the kitchen or your hands are full. And at that time, you need to turn on the lights or thermostat! So, just ask your favorite assistant and let it do the rest.
Well, in this case, nothing can beat Amazon's Echo Show 15 since it is delicately designed for the ultimate smart home central hub. And the impressive thing is that Amazon has plenty of smart home devices that are affordable at price and intelligent in performance, making your life more convenient than before.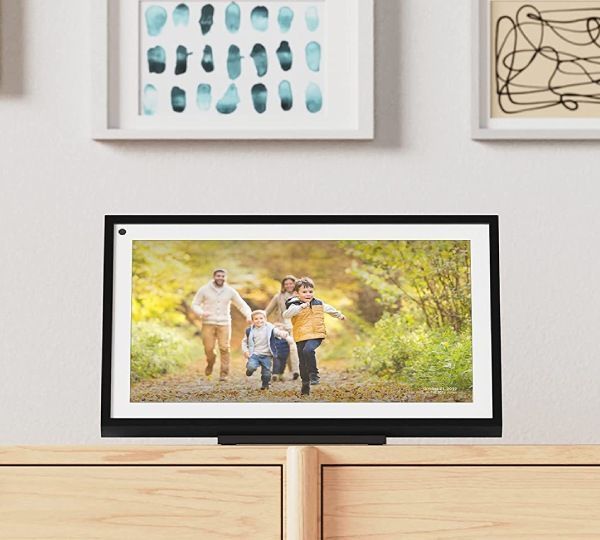 Price Range
When it comes to purchasing something, you probably like to save every penny, because who doesn't?
Well, the price of Facebook Portal Plus is significantly higher than the Echo Show 15. So, considering that, the Echo Show 15 is a better buy!
Final Verdict
Last but not least, if the Facebook portal doesn't have an expensive price tag, it will win in more categories. And which one you buy really comes down to what your needs are.
If you're looking for a smart display that you can rock out with and lets you call the most people, then the Echo Show 15 is the best pick.
Or, if you want a display that has advanced screen capabilities, a great camera, and a high price tag is not a big deal, then portal+ is the one for you.