Lights, camera, action! In the video editing software industry, there is intense competition going on among the giants of video editing software. If you are a filmmaker, content creator, or video enthusiast, you are well aware that the selection of the right tool can significantly impact the realization of your creative visions. Currently, among all the video editing tools available, Da Vinci Resolve, Premiere Pro, and Final Cut Pro are the most used video editing software. 
These industry powerhouses have firmly established themselves as the go-to options for not only professionals but also for amateurs, each boasting its array of features and an enthusiastic following. Due to the feature and convenient user service of this software, nowadays everyone is getting their hands on these tools. Moreover, as there are a lot of professionals available in the market, learning the tool becomes more easier and accessible. However, there are a few factors like adaptability, UI, use case scenario, and advancements that have separated these software from each other. 
Top 3 Professional Video Editing Software
In this article, we take dive into a comprehensive comparison of these three editing tools, look into their strength and weaknesses, and see which one is the most versatile. 
Davinci Resolve
Davinci Resolve, an advanced video editing software developed by Blackmagic Design, has garnered substantial acclaim from professionals in the field. Its interface, brimming with an array of powerful editing tools, serves as the preferred choice for both novice and seasoned experts. By harnessing its cutting-edge color grading capabilities, Davinci Resolve empowers filmmakers to breathe life into their creative vision, enhancing the visual allure of their projects. Furthermore, its seamless integration with other facets of post-production, such as audio editing and visual effects, positions it as a versatile solution for a myriad of endeavors.
Here are some features of Davinci Resolve that benefit the user – 
Unparalleled Color Grading: Davinci Resolve is renowned for its industry-leading color grading capabilities, enabling users to achieve breathtaking visual effects and elevate the overall aesthetic appeal of their videos.
Robust Editing Tools: This software boasts an exhaustive array of editing tools, including advanced trimming, multicam editing, and audio post-production features, equipping users with the means to craft videos of professional-grade quality.
Accessible Free Version: A cost-effective option, Davinci Resolve offers a free version that encompasses a wide range of features. This renders it particularly attractive to budget-conscious users or those desiring a preliminary exploration of the software's potential prior to making an investment.
Seamlessly Integrated Workflow: Davinci Resolve effortlessly integrates with other post-production processes, such as audio editing and visual effects, presenting users with a comprehensive editing solution within a unified software environment.
Collaboration-Friendly: Through its collaboration tools, Davinci Resolve facilitates the simultaneous participation of multiple editors in a project, thereby enhancing workflow efficiency for team-oriented ventures.
This software also has some drawbacks, which can disrupt a user's work – 
Steep Learning Curve: Due to its extensive feature set and professional-grade capabilities, Davinci Resolve necessitates a steeper learning curve in comparison to certain other video editing software options. This implies that a greater investment of time and effort is required to attain mastery.
Hardware Prerequisites: Given the software's high-performance demands, a robust computer setup becomes imperative, encompassing a powerful graphics card and substantial RAM. Consequently, users with less potent hardware may encounter limitations.
Limited Third-Party Plugin Compatibility: While Davinci Resolve provides an assortment of built-in effects and plugins, its compatibility with third-party plugins is relatively restricted when compared to certain other editing software alternatives.
Premier Pro
Adobe Premiere Pro has long been recognized as the industry standard for professional video editing. With its robust set of features and seamless integration with other Adobe Creative Cloud applications, Premiere Pro offers amazing flexibility and compatibility. It provides a user-friendly interface that appeals to both beginners and seasoned editors alike. Premiere Pro's extensive library of plugins and effects enables users to enhance their videos with stunning visuals and captivating transitions. Furthermore, its efficient workflow and collaboration tools make it an excellent choice for team-based projects.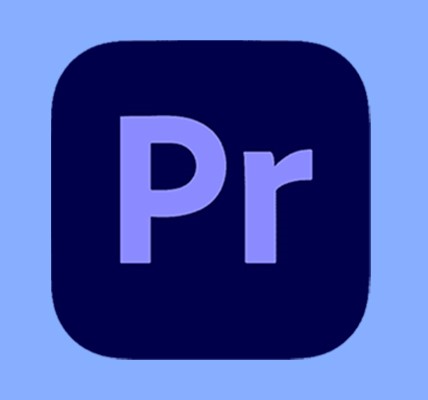 Here are the pros of Adobe Premiere Pro, which has become the industry standard these days – 
Industry Standard: Premiere Pro is widely recognized as the industry standard for video editing, offering a robust and reliable platform that professionals trust and rely on for their projects.
Seamless Integration: As part of the Adobe Creative Cloud suite, Premiere Pro integrates seamlessly with other Adobe applications, such as After Effects and Photoshop, providing a cohesive workflow and access to a vast array of creative tools.
Extensive Plugin Support: Premiere Pro boasts a vast library of third-party plugins, offering users additional effects, transitions, and tools to enhance their editing capabilities and achieve unique visual styles.
User-Friendly Interface: The software features a user-friendly interface with a customizable layout, making it accessible for both beginners and experienced editors.
Constant Updates and Support: Adobe provides regular updates and technical support for Premiere Pro, ensuring users have access to the latest features and addressing any potential issues.
Here are some of the cons of Premiere Pro – 
Subscription-Based Pricing: Adobe Premiere Pro operates on a subscription model, which may be a drawback for users who prefer a one-time purchase or have budget constraints.
Resource-Intensive: Premiere Pro can be demanding on computer resources, particularly when working with large projects or high-resolution footage, potentially requiring a powerful computer setup for smooth performance.
Learning Curve for Advanced Features: While Premiere Pro's basic functionality is user-friendly, mastering its more advanced features and workflows may require additional time and effort.
Final Cut Pro
If you're a Mac user, Final Cut Pro X is a video editing software tailor-made for you. Developed by Apple, Final Cut Pro combines a sleek and intuitive interface with powerful editing features. It offers seamless integration with other Apple devices and software, making it the go-to choice for Apple enthusiasts. Final Cut Pro provides exceptional performance and optimization, allowing editors to work with large-scale projects smoothly. Its magnetic timeline feature and advanced audio editing capabilities further enhance the editing experience, making it a versatile option for Mac users across various industries.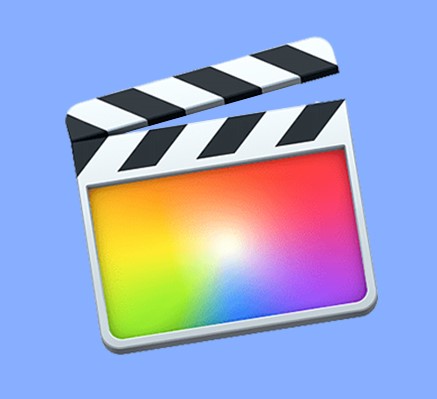 Among the benefits that users can avail while using Apple's Final Cut Pro are – 
Optimized for Mac: Final Cut Pro is exclusively available for Mac users, harnessing the power of Apple's hardware and software integration to deliver exceptional performance and efficiency.
Intuitive Interface: The software offers a sleek and intuitive interface, designed with the user experience in mind, allowing for a seamless editing workflow.
Advanced Audio Editing: Final Cut Pro provides advanced audio editing tools, including built-in audio effects, noise reduction, and multi-channel support, enabling precise control over the audio elements of a video project.
Seamless Integration with Apple Ecosystem: Final Cut Pro seamlessly integrates with other Apple devices and software, allowing for efficient collaboration and synchronization between projects across multiple devices.
Magnetic Timeline: The magnetic timeline feature in Final Cut Pro simplifies the editing process, enabling users to easily rearrange and reposition clips without disrupting the overall structure of the timeline
There are also some limitations to using Final Cut Pro as a video editor, which are – 
Limited to Mac: Final Cut Pro is exclusive to Mac users, which may be a disadvantage for individuals or organizations working on Windows and Linux platforms.
Compatibility with Non-Apple Formats: While Final Cut Pro supports a wide range of video formats, it may have limited compatibility with certain non-Apple formats, requiring additional conversion or transcoding steps.
Plugin and Effect Library: While Final Cut Pro offers a decent selection of built-in effects and transitions, its library of third-party plugins may be more limited compared to some other software options.
Davinci Resolve vs. Premiere Pro vs. Final Cut Pro – Which One is the Most Versatile?
Each of these video editing software offers amazing value for those who need professional video editing. These programs come with features that have become industry standards. Therefore many of the main differences between the three applications are niche. But considering all the aspects that matter most in video editing, like UI, color grading, compatibility, and more – all the software are well suited for the job according to user-specific needs.
User Interface
The user interface (UI) of video editing software is crucial for a positive user experience. This article examines the UI of three popular video editing software: Davinci Resolve, Premiere Pro, and Final Cut Pro, and evaluates which one offers the best user experience. Selecting the software with the best user experience is subjective and depends on individual preferences. However, considering user feedback and reviews, Premiere Pro is often praised for its user-friendly interface and efficient workflow. Its integration with other Adobe Creative Cloud applications adds to its appeal. Davinci Resolve is also recognized for its powerful features and intuitive UI, especially among professionals in the film industry. Final Cut Pro offers a streamlined video editing experience for Mac users due to its seamless integration with Apple's ecosystem
Audio
DaVinci Resolve, Premiere Pro, and Final Cut Pro. DaVinci Resolve stands out with its robust audio editing tools, including precise adjustments, track-based mixing, real-time effects, and audio synchronization. Premiere Pro offers extensive audio editing features, a powerful audio mixer, and seamless integration with Adobe Audition. Final Cut Pro provides an intuitive interface, multichannel audio support, keyframe-based automation, and integration with Logic Pro. Choosing the best audio support depends on specific needs, as DaVinci Resolve excels in sophisticated audio editing, while Premiere Pro and Final Cut Pro offer enhanced possibilities through integration with dedicated audio editing tools. 
Color Grading
Among the tools, DaVinci Resolve is known for its industry-leading tools, offering a wide range of color grading options and advanced features like high dynamic range (HDR) support. Premiere Pro provides a dedicated panel called Lumetri Color, allowing users to adjust color balance, exposure, and more using intuitive controls. Final Cut Pro, Apple's software, also offers comprehensive color grading tools and integrates well with other Apple applications. Choosing the best solution depends on individual needs and preferences. However, from the professional perspective, DaVinci Resolve excels in precision and customization while color grading a video, leaving the other two software behind. 
Motion Graphics
Premiere Pro offers limited motion graphics features, but it provides access to a wide range of motion graphics templates. It includes sample templates from Adobe Stock and allows users to create new titles and graphics using the Type and Shape tools. These can be exported as templates for future use. However, professional motion graphics designers often prefer Adobe After Effects for its advanced capabilities and seamless synchronization within the Adobe Creative Cloud Suite. On the other hand, DaVinci Resolve comes with Fusion, a ready-to-use built-in tool for motion graphics that rivals Adobe After Effects in quality. Additionally, Final Cut Pro offers the Motion tool, empowering users to effortlessly design and animate captivating motion graphics using various templates, effects, and transitions.
Compatibility
DaVinci Resolve and Premiere Pro are both accessible and fully compatible with both Windows and macOS operating systems. Hence, you can put aside any concerns about the platform, provided that you possess the necessary editing skills and your hardware meets the minimum requirements. On the other hand, Final Cut Pro is exclusively designed for Apple devices such as iMac and MacBook, limiting its availability to those users.
Wrapping Up
In conclusion, the above-mentioned video editing software are all exceptional options, each with its own strengths and target audience. Determining the most versatile software among Davinci Resolve vs Premiere Pro vs Final Cut Pro – depends on the specific needs and preferences of your projects. Ultimately, the choice between these boils down to your individual requirements, budget, and level of expertise. We recommend exploring trial versions, seeking user reviews, and experimenting with each software to determine the best fit for your unique video editing needs.