According to Fit Small Business, more than 263 million American consumers shop online. That's 79% of the total population. So, there's no doubt that online shopping is booming. Therefore an effective platform to build an E-commerce website became necessary to sell online and join the gold rush. But with so many available options in the market, it's easier to get lost. After tons of research and testing, here's our top five list of the best online platforms to build an E-commerce website. 
 1. Shopify
First of all, let's talk about Shopify. It's been around the market for more than 15 years, helping millions of businesses to build their online stores. It's easy to operate and has lots of customization and app integration, making it robust throughout the years.
Its intuitive app interface makes it simple to add a product in the store, fill in the name, price, details, and lots of these things, even if you are a non-tech-savvy person. Moreover, the onboarding wizard will guide you through when you add a product, customize the look, set up the payments, and much more. Not just that, its theme and app store are what make it more robust. Inside the theme store, you will find many energizing themes tailored to match your business theme. Even if that's not enough, you will find over 1,400 Shopify themes and templates within Themeforest. Aside from that, Shopify has a range of app integration support, from Email Marketing tools to Social Media apps. With all these features on board, Shopify is generous enough to try out all its features free for 14 days without needing any credit card. Hence it's no surprise why it's the most popular E-commerce platform in the market.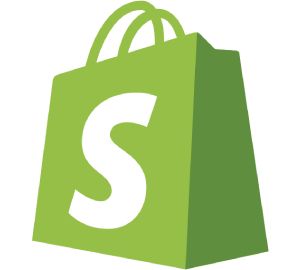 2. Wix
While most apps on this list are designed to build an E-commerce website from the ground up, Wix is different. It's primarily a website builder that adds E-commerce functionality through the Wix store app.
Despite that, it doesn't skim through when it comes to functionality. As a result, you will get helpful features like order tracking, abandoned cart recovery, automated sales tax, and the like. Another pro of this platform is its theme selection and customization. It offers a massive selection of themes that looks modern and appealing. We also loved the recently added Artificial Design Intelligence tool, which is simple to use and can make massive differences in customization. Documentation is also suitable as heaps of information are available within the Dashboard to help you set up your store. Pricing is also reasonable starting with $17 monthly. If you are not 100% satisfied, you will get your money back with its 14 Days Money Back Guarantee. In short, Wix is an ideal choice if you want to create a store and business website simultaneously.
3. BigCommerce
Moving forward, we have BigCommerce, and as the name suggests, it's an enterprise-level E-commerce solution that offers everything you will ever need right out of the box. That's why it's no wonder why big companies like Ben & Jerry, Skullcandy, Black Diamond, and many others put their trust in it.
This E-commerce website is easy-to-use, and you don't need any web design skills. Plus, it offers a wide variety of free and paid themes to make the site your own. Moreover, it has superior search engine optimization features to outperform the competition and keep your customers coming back for more. Another stand-out feature of this E-commerce platform is that it offers hundreds of different styles for the same product variant.The only downside is its pricing is based on your revenue which can be problematic if you sell cheap, low-margin products. However, if you sell higher-margin goods, it will be cheaper than the competition in the market. In short, BigCommerce is not ideal for small businesses. It's best for large volume sellers.
4. Square
Next on our list is Square. We love it because it's great for selling products both in-person and online. In addition, all the orders are managed under a single dashboard, so there's no need to jump in between.
It has some of the easiest onboarding around. When you set it up for the first time, it will ask you some questions about your business needs and tweak the default theme to match your business. The store builder is also simple to use. On the left, you have the edit panel where you can add, edit and reorder the sites the way you want. Then to the right, you have the preview section where you can see how your site looks. Finally, on the top, you have the toolbar that lets you switch between the pages and desktop and mobile view. In addition, it also integrates with Zapier, meaning you can connect it to thousands of other tools to automate your workflow. When it comes to pricing, Square is free with 2.9% + $0.30 per transaction for unlimited products. Their paid plan starts from $12 monthly with 2.9% + $0.30 per transaction. All in all, Square is an excellent E-commerce platform for selling products online and in person.
5. Ecwid
When you are launching an online store, it's common for you to minimize the initial outlay. That's where the Ecwid comes in. It's got an excellent free plan that lets you sell your first ten physical products without any cost. Their paid plans are also affordable when you want to upgrade. Best of all, there are no additional transactions and hidden fees. Besides that, it seamlessly integrates with most other web hosting services, including platforms like WordPress, Weebly, and many more. So even if you have an existing website, you can integrate your store with it. The setup process is also relatively easy as it will guide you through some big and bold to-do lists to make the store online within 15 minutes. The customization option is no slouch either. There are lots of themes, and you can customize most of the sections with its intuitive website builder.
Finally, Ecwid also seamlessly integrates with Zapier and social channels like Instagram and Facebook so you can sell your items directly to your followers. Overall, it's best when you want to get started for free!
Final Thoughts
So that was all about the best platform to build an E-commerce website. All of the listed platforms are reliable, and you can go with any of them to build a super responsive, beautiful E-commerce website for your business. Hope you find this article informative.