Typically, many might scoff at kitchen gadgets that serve only one purpose. Having a tool solely for peeling carrots or mincing garlic seems excessive to me. However, there are instances where a specialized item would do a much better job at a task than any other option. For instance, if you want to slice delicate sushi rolls or create intricate vegetable garnishes, you'll need a dedicated sushi knife or a precision vegetable peeler. Similarly, when it comes to frothing milk for your tea, or hot chocolate, a dedicated milk frother is an indispensable tool.
Introducing, The LEONX 9 IN 1 Multifunction Intelligent Electric Milk Frother is an advanced and versatile kitchen appliance. With its touch-controlled screen and user-friendly interface, it offers nine different functions for frothing milk.
LEONX Milk Frother Review
Elevate your coffee and beverage experience with the Leonx Milk Frother, a versatile and indispensable addition to any coffee lover's kitchen. With its advanced features, the frother delivers high-quality milk foam and drinks by precisely controlling whisk speed, temperature, and time. It also ensures rapid and efficient heating, while the durable stainless steel cup adds durability and easy cleaning. Moreover, the frother operates quietly, thanks to its well-designed construction. Whether you're craving a creamy cappuccino or a frothy hot chocolate, the LEONX Milk Frother consistently delivers outstanding results and enhances your coffee experience.
Specification
Material: Plastic
Capacity: 400 Milliliters
Power Source: Corded Electric
Package Dimensions: 10.59 x 7.91 x 7.87 inches
Item Weight: 3.94 pounds
Material and Design
The intelligent electric detachable milk frother features a durable food-grade 304 stainless steel cup. Its appealing Paris tower A-shaped exterior design, coupled with its user-friendly nature, makes it a must-have for individuals who prioritize quality in their everyday lives. With a utilitarian design and nonslip rubber feet, it's extremely safe to use. It's individual vertical line raised line makes the handle feel comfortable. It features a fitted jug spout that makes it easy to pour drinks without spilling
Cleaning is a breeze as well, thanks to its rinse-clean design and dishwasher-safe components. The fitted jug spout prevents spills, and the comfortable and ergonomic handle reduces the force required for handling.
Capacity
The LEONX milk steamer is designed with a generous 13.5oz milk jug, providing ample capacity for your beverage creations. With this size, you can effortlessly prepare 400ml of hot milk or hot chocolate to indulge in the comforting warmth of your favorite drinks. If you prefer the luxurious and airy texture of milk foam, the milk jug can produce up to 200ml of velvety foam for delightful cappuccinos or lattes.
Quiet Operation
Despite its powerful 550w motor, this well-designed frother operates quietly, allowing you to froth milk without any disruptive disturbances. This is made possible by the ingenious I·EMF technology, which optimizes the frother's performance and ensures efficient operation while keeping noise levels low.
Rapid Heating
Advanced technologies like I-EMF help control the whisk speed, temperature, and time, ensuring high-quality and consistent results. Moreover, the milk frother employs the latest induction heating process, eliminating the need for external heat conduction and allowing for rapid heating of both milk and other beverages.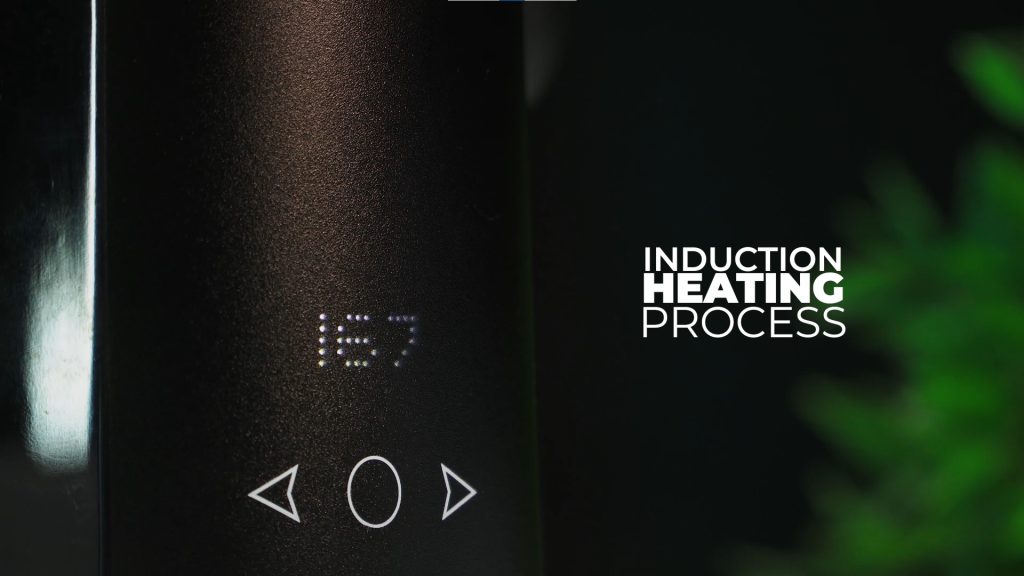 Different Froth Option
It features a touch-controlled screen, making it incredibly easy to operate. Plus, the illuminated controls showcase nine settings, allowing you to create various frothy concoctions such as cappuccinos, lattes, hot milk, chocolate milk, and yogurt milk. With just a touch of a button, you can prepare creamy, barista-quality froth for your favorite beverages.
Wrapping Up
So whether you're in a hurry or simply want to enjoy your favorite drink without any disturbances, this milk frother is a perfect choice. With its sleek design and practical features, this milk frother is an excellent choice for coffee and milk enthusiasts. If you want to buy this LEONX 9 IN 1 Multifunction Intelligent Electric Milk Frother, do check out this link.