Internet browsing can be an enjoyable and easy experience if you use better-browsing tools while on the web. And if you use "Google Chrome" and looking forward to adding some helpful extensions to it, you have landed on the right page.
Chrome has plenty of ways to make your browsing experience even more convenient. And the "Chrome Extension" is one of the few ways, that you can improve your browsing experience.
Top 7 FREE Chrome Extensions that you should be using right now if you want a swift surfing experience on the internet.
Scribe
Wordtune
Hover Zoom
Text Mode
Dark Reader
Fakespot
Similarweb
1. Scribe
Scribe will let you record all your activity online step by step. But it doesn't provide any video footage. Instead, it simply captures all the activity in a visual format. It's really simple to use; just click on the Scribe icon at the top and press on the "Start Recording" option. After that, it will automatically start capturing each process step by step. 
Once you are done capturing, just press the stop recording button at the bottom left corner. Everything you have done during that moment will start appearing in front of you. Now, you can share these processes with anyone simply by giving them the link or saving it on your PC using your desired format. 
2. Wordtune
If you are not a writer yourself or simply just need a better writing tool for online communication, then you might want to add Wordtune to your Extension list. Using this extension is really simple. For example- if you ever feel less confident about your words while chatting or emailing, just select the text, and you will see a word tune icon. Just click on the icon, and it will show you a bunch of different ways to write that sentence. And all you have to do is choose the one that you think is right for you. So from now on, you can confidently send your messages or email without thinking twice.
3. Hover Zoom
This next extension is really simple and also the most helpful at the same time. What it does is basically shows you a full-size image without even clicking on it once. All you have to do is add this extension to your Chrome and turn it on. After that, whenever you are hovering over a picture on the internet, a full-size view of that particular image will appear on your screen automatically. So if you ever get tired of clicking while searching for your favorite image, just hover your cursor on top of the image. 
4. Text Mode
Do you enjoy reading texts without any images? Or maybe you just simply get annoyed by the unwanted ads on your screen in the middle of the text. Then add the "Text Mode" in your Chrome right now. Enabling this extension on your browser will filter all the images on the websites. And you can even choose different filter replacements with additional customization settings to hide the images. So if you ever get distracted by images or ads while reading something on the internet, just turn on Text Mode for an easy solution. 
5. Dark Reader
Dark Mode is always visually pleasing to our eyes, especially when its night time. Some websites are designed with vivid colors. As a result, those websites can only be viewed in those default colors mode. To give you an example, let's say your chrome has a dark mode on by default. But when you enter this particular website, it has a default white color background which cannot be changed.
So if you have the Dark Reader extension enabled on your chrome browser, you can easily apply dark mode on this website as well. So if you think you ever need to read something on the internet in Dark Mode, just turn on this extension, and you are good to go.
6. Fakespot
Tired of seeing fake reviews while doing online shopping? Then try adding the Fakespot extension to your Chrome browser. This is an online shopping extension that will help you find genuine products with honest reviews. For example- if you go through Amazon, you will find most of the products are rated pretty high, even though some of them have negative reviews. In that case, if you use the Fakespot, it will show you the original ratings, and beside each product, you will find a small grading icon (A, B, or C).
Once you click on a certain product, it will show you the "Pros and Cons" of that particular product, which are the summary of the reviews given by the people. And based on that information, you can easily proceed to your next purchase.
7. Similarweb
And finally, we have the Similarweb. If you are a data enthusiast who is interested in web analytics, then this extension can help you provide in-depth information about certain websites. All you have to do is, add the chrome extension to your chrome and turn it on. And then, you will see the "Similarweb" icon on your extension bar.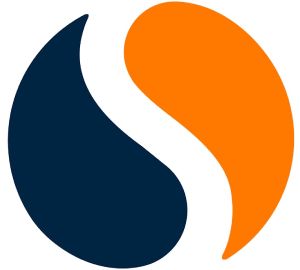 From now on, if you visit a certain website, just click on that icon, and it will show you all the information like global rank, country rank, and category rank. Not only that, but you can even have access to geography information as well. So if you ever feel like some websites are not worth your precious time, just turn on the Similerweb on your chrome extension bar.
Wrapping Up
With these seven Chrome extensions, your internet browsing experience will be more convenient and productive. The best part is you don't have to spend a single penny to enjoy all these perks. However, please remember to install them from the Chrome Web Store instead of third-party sources to keep your privacy and computer safe. We hope our favorite Chrome extensions make your digital life fun!