With the best free Android launcher, you can customize just about everything about your phone's home screen. They make it easy to give your Android phone a total makeover by applying different icons, layouts, and widgets. At the same time, you can add new functionality like smart folders and search assistants. But with so many options in the market, it's easier to get lost. So, after tons of research and testing, here are our top five picks for the best free Android launcher. 
1. Nova Launcher
Now for the number one spot, we have Nova Launcher, and you can't really talk about the best android free launchers without mentioning the name, Nova. It's a highly versatile and customizable android launcher with many advanced features.
Despite the powerful features, it still provides a faster and lighter experience to enhance your Home screen and App drawer. You can easily set the grid, customize icon layouts, dock settings, opening gestures, and more. Besides that, it also lets you tweak the style of your folders. Other than that, Nova has support for thousands of Icons, Night mode and Dark themes, Search bar configuration, and so on! But the most standout feature for us is the Backup & Restore, which lets you try a new or existing Nova set up in a snap! Considering everything, there's no denying that Nova is the answer to the best free Android launcher, whether you want to completely overhaul your Android home screen or go for a minimal look.
2. Lawnchair 2
Next on our list is the Lawnchair 2, another clean Android launcher that exactly mimics Google's default pixel launcher. However, it provides enough customization that you always miss on your pixel devices.
For example, from the Theme option, you can change the default Icon Packs, create your own Icon Shape, tweak the Appearance, Accent Color, and so much more. Then, on the Desktop menu, you can set the Icon Grid, Hide Labels, increase or decrease Text and Icon Size, and many more. By default, the home screen widget looks familiar to the Android-12 design, and you can further modify it from the At a Glance option. Another feature to love about this free Android launcher is its ability to add Google Discover Feed by installing a simple plugin. In short, Lawnchair 2 is an excellent alternative to Google's Pixel Launcher with lots of added features and customization.
3. Microsoft Launcher
Designed to be a central hub, away from your PC, the Microsoft launcher provides a new home screen experience to be more productive on your Android devices.
It features a personalized feed where you can sign in to your existing Microsoft Account and fetch all your calendar events, to-do list, and more right at your fingertips. Not just that, you can even add a task and create a note on the go! Aside from that, you have all the necessary features like customizable icons, layouts, and notifications, applying different themes and gestures that you will find in any other Android Launcher. Another cool feature worth mentioning is its ability to bring fresh new images from Bing daily!All in all, Microsoft Launcher can be a superb choice for people who use Windows and other Microsoft services heavily and want an extension of their desktop on their Android devices.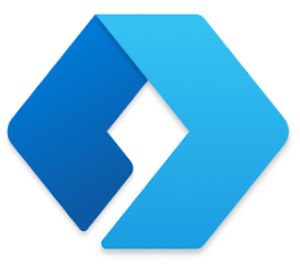 4. Niagra Launcher
Niagra is yet another Android launcher created to place what's important for you in the front and center while keeping other distractions to a bare minimum.
Although this launcher is relatively new compared to other options in the market, it managed to gather a quiet fan following among Android users. Primarily because of its minimal appearance and smooth scrolling animation. Besides, it's also straightforward to build your home screen around it since it only has one layout. On the top, you have a Calendar widget where you can add an agenda. Next, you have a quick list of your favorite apps, which you can also customize. You can even add a folder and bring all the social apps to one place like we did here. The rest of your apps can be accessed by gliding through this A to Z wave alphabet from the right side of your screen. But the most used feature for us is the embedded notification feature which shows you timely notifications at a glance. Simply put, the Niagra launcher is best for making everything accessible in one hand while keeping your home screen clutter-free.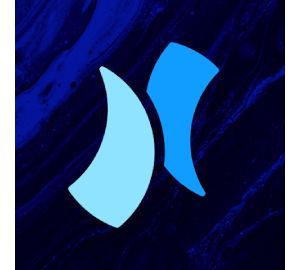 5. Action Launcher
First on our list is the Action launcher. It's a free Android launcher that got our attention due to its stock Android-like appearance and some unique features like the ability to match the theme with your current wallpaper and more.
When opening for the first time, it gives you some useful hints, like whether you want your search box at the top of your home screen or at the dock. At first glance, it gives you a Googly kind of feel but with tons of customization options. For example, you can fully customize the quick-search bar and change the icons and layouts of both the app drawer and desktop. Other than that, you can also add folders and change their pop-up styles. Plus, it's easy to assign Taps & gestures like double or triple taps to lock your screen. Another feature we like is the cool iOS-like Widget Stacks that work perfectly well without any hiccup. You can use it to swipe through multiple widgets at once. Overall, Action Launcher is capable of giving your non-pixel devices a pixel-kinda look but with added features.
Final Thoughts
An Android launcher can bring revolution to your whole experience of operating your phone. But considering the performance is also crucial. So, considering all the factors, we have made up this list for you. Hope this article helps you to choose your new android launcher.