2022 was a pretty great run for the handheld market. The handheld market right now is booming, because of its flexibility and its ability to run modern, demanding games. And we could also see that big manufacturing companies are also investing huge amounts of money to get along with the trend. 
Especially, when the Steam Deck got released, it took over the market by storm. Although Nintendo Switch is still the best-selling handheld with over 122.55 million plus sales till date, Steam Deck is still one of the best modern handheld consoles we got to see last year. And according to Omdia, Steam Deck has already surpassed over 3 million units by now in just one year. On the Other hand, we have seen rumors about other tech giants such as Apple and Sony, as they are trying to catch up with this trend as well. So what's up with this new handheld trend? And why are tech companies going for it? Let's find out.
History & Current Demand
Talking about the handheld console, Nintendo's Game Boy was one of a kind from its generation, which was released back in 1989. Its compact design with a 2.6-inch 4-shade LCD screen featuring interchangeable cartridges easily managed to attract gamers all around the world. Later on, many popular handhelds came to the market such as Nintendo DS, Game Boy Color, PSP, PS Vita, and all-time fans' favorite Nintendo Switch. Although PSP was a huge success, the PS Vita failed to follow the path of its successor. As a result, PlayStation stepped down from the handheld business and focused completely on making full fledge gaming consoles.
Even though these home consoles are way more powerful, there was always a demand for handheld consoles. Because there is something about playing modern games on a small portable device that fills us with pure joy. 
Right now, you will find plenty of handhelds from different brands equipped with pretty decent internal hardware. Among them, some of the remarkable brands are – AYANEO, GPD, AYN, ANBERNIC, and a few more. And as we mentioned before, the release of the Steam Deck boosted the growth of the handheld market rapidly. What made it stand out from other consoles on the market is its surprisingly affordable price tag. It provides full access to Steam Library, giving support to most modern PC games. Eventually, Steam Deck has become one of the most popular handheld consoles in the recent handheld market.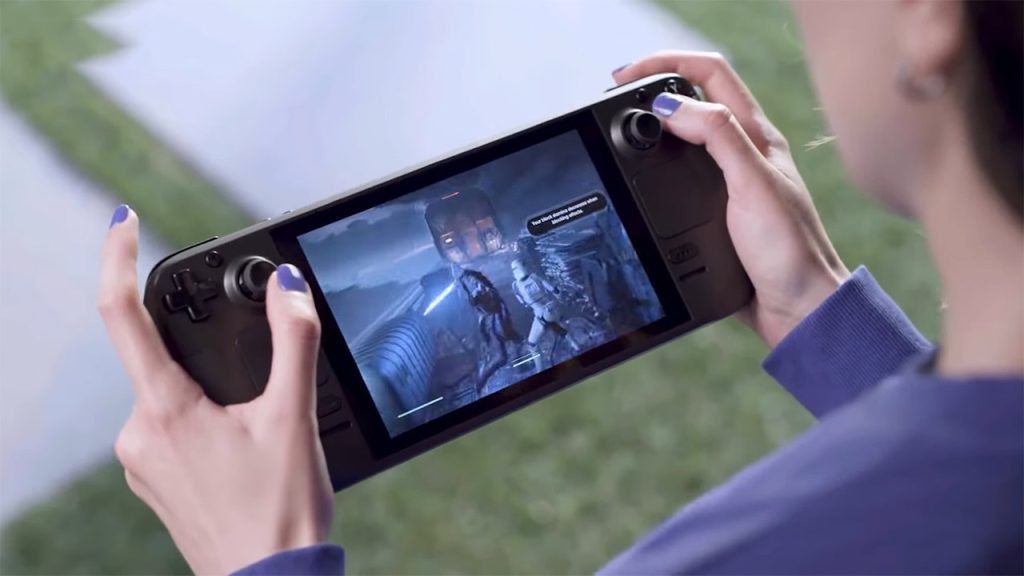 Another interesting fact about handheld devices is their portability. Its small form factor makes it easy to carry around while on the go. So if you are a gamer who gets very little time to sit back and play video games, then getting a handheld console could help you keep a balance between your work life and entertainment. You could use it as a gateway from your everyday busy life. 
Our Takeaways
These are the major facts that make handheld gaming quite popular right now. Due to modern technological improvement, we are being able to put even the most powerful hardware in small devices, which is why handhelds nowadays are capable of running even the most demanding games. 
So yes, these are the exact reason everyone is trying to catch up with the handheld trend. Other than AYANEO, Valve, and Nintendo, we could also see Razer and Logitech also slowly trying to enter this competition.
In this case, we can safely say that the future of handheld gaming consoles is looking pretty sharp. So that was all about our today's discussion about the current trend of modern handheld consoles.