For the uninitiated, PayPal stands as a trailblazer among the fintech industry giants, having first emerged onto the scene in the early 2000s. Its inception marked a revolutionary leap forward in the realm of online payment gateways, ushering in an era of digital financial transactions. Whether you need to purchase something online, send some cash to a friend, or receive payments for goods or services, PayPal has you covered. It has set the standard for the digital payment space and continues to lead the way. For millions of people around the world, PayPal has become their go-to payment platform. Whether it's an individual or a business, they turn to this iconic fintech giant to make their online transactions. 
History
Founded in 1998 under the moniker Confinity, by Peter Thiel, Max Levchin, and Luke Nose, PayPal grew to become a Silicon Valley giant. The company underwent an initial public offering in 2002, subsequently being acquired by the retail behemoth eBay for a staggering 1.5 billion dollars.
Fast forward to 2015, and the company would once again undergo a seismic shift in ownership, being sold off to eBay's shareholders and emerging as an independent enterprise.  Today, PayPal stands tall among the Fortune 500 list.
But PayPal's success is not just a result of its sheer brilliance as a company. It is also deeply intertwined with the story of the legendary PayPal Mafia – a group of fearless and visionary individuals who once called this groundbreaking enterprise their home. These trailblazers have since gone on to become some of the most powerful and influential figures in the tech world, their names synonymous with innovation, disruption, and success.
The Mafia
Behold the cringe-worthy fashion choices of these men, clad in their oversized sportswear, leather blazers, and silky shirts – a true testament to the questionable sartorial sensibilities of the 2000s. Yet, these individuals are hardly concerned with our criticism, for they belong to a league of their own – the notorious "PayPal Mafia."
With a net worth in the billions, these 13 men have founded, funded, and led some of the most influential tech companies in the world. Despite their unflattering attire, they exude an air of confidence and success that is undeniable. It's worth noting that their gangster-inspired look was a result of a 2007 Fortune magazine photoshoot that gave birth to their infamous moniker.
The meteoric rise of the "PayPal Mafia" begs the question – how did one company breed such an exceptional crop of entrepreneurs and capitalists? The success of Peter Thiel and his former colleagues is a testament to the power of innovation and a reminder that one small group of individuals can change the course of an entire industry.
The Mafia has managed to infiltrate and influence a plethora of noteworthy companies, extending its reach far beyond just PayPal. These powerful men have dipped their fingers in every pie, with executive roles and individual investments in hundreds of different organizations. In fact, some of them even played a hand in founding and contributing to some of Silicon Valley's largest investment funds, allowing them to reap the rewards of many other ventures.
Members of the Gang
The members of the PayPal Mafia are some of the richest men in Silicon Valley. So now, let's introduce you to some of the most noteworthy individuals from this powerful group.
Peter Thiel, often referred to as the "Don" of the PayPal Mafia, is one of the original co-founders of the digital payment giant. When PayPal was sold to eBay, Thiel made a staggering 55 million dollars from his 3.7% stake in the company. He then went on to create the hedge fund Clarium Capital, where he became the very first external investor in the budding social media titan, Facebook. Thiel's original investment in Facebook has since multiplied astronomically. Aside from that, he is also the co-founder of Palantir Technologies, a software and data integration company that caters to clients in the United States Government, military, intelligence, and law enforcement sectors. In essence, Thiel has his hands in multiple pies and wields tremendous power across numerous industries.
Jawed Karim's sharp mind and creativity were evident during his tenure at PayPal, where he designed and implemented the company's real-time anti-fraud system. But Karim's true entrepreneurial spirit shone when he joined forces with Chad Hurley and Steve Chen to create YouTube, the video-sharing site that revolutionized the way we consume and shares content. In 2006, he cashed in his shares for 64 million after the site was sold to Google for a staggering 1.65 billion dollars. Later on, Karim founded Youniversity Ventures, an enterprise that helps aspiring students and graduates develop their business ideas.
Jeremy Stoppelman's story is equally compelling. He began his career at PayPal as a humble engineer, eventually rising through the ranks to become Vice President of Engineering. But it was after leaving PayPal and attending Harvard Business School that Stoppelman had his moment of inspiration. While sick with the flu and in search of a good doctor, he realized there was no reliable platform for online reviews. And so Yelp was born. Yelp quickly became a major player in the online review space, attracting millions of users. 
Reid Hoffman was another key player in the PayPal Mafia, serving as the company's COO and handling external communications. It was after the eBay acquisition that Hoffman co-founded LinkedIn, the pioneering business-oriented social network. LinkedIn was later acquired by Microsoft for a whopping 26.2 billion, making Hoffman a board member and a very wealthy man.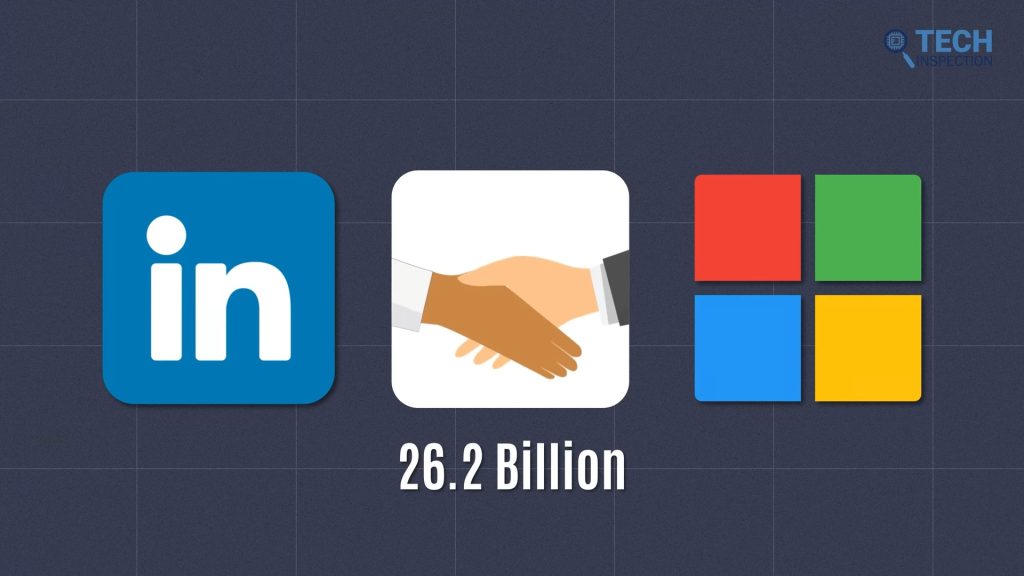 Finally, there's Elon Musk, one of the most visionary entrepreneurs to emerge from the Silicon Valley scene. Musk's entrepreneurial spirit was evident from an early age, with his sale of Zip2 netting him a staggering 22 million dollars. He then founded X.com, which would later merge with PayPal and sell for over a billion to eBay, netting Musk around 180 million! However, as you might already know, Musk's vision didn't stop there, he went on to become the majority stakeholder in Tesla and founded SpaceX, revolutionizing the automotive and space industries in the process. 
Now we just talked about 5 of the 13 masterminds responsible for the inception of PayPal. The others have found success on their own merits and have since become titans of the tech world, with their names etched into the pages of history.
Why They Were Successful?
The PayPal Mafia owes its remarkable success to a unique combination of entrepreneurial flair, networking prowess, world-class education, and a knack for building effective teams that could achieve great things with limited resources. These trailblazing entrepreneurs are proof that entrepreneurship is not necessarily a solo pursuit, but can also thrive in a collaborative team environment that values out-of-the-box thinking and problem-solving skills. 
The power of networking and staying in touch with old contacts proved to be a game-changer for the PayPal mafia, with many of their billion-dollar ventures taking root during relaxed Sunday barbecues. Their collective success is also a testament to the importance of attending top-tier universities and forging partnerships with like-minded peers.
Interestingly, the PayPal mafia's case study teaches us that the most effective teams are often temporary ones, made up of a diverse range of collaborators from different backgrounds and skill sets. Rather than seeking to build long-lasting collaborations with trusted partners, the PayPal mafia's success relied on their ability to form fleeting but impactful teams that could produce in-demand products and services to solve real-world problems faced by society.
Wrapping Up 
The PayPal mafia's enduring legacy is a powerful testament to the transformative power of Entrepreneurship and Networking. They have become a cultural phenomenon in Silicon Valley, an enduring legacy that continues to inspire and drive forward the next generation of tech entrepreneurs. Their contributions have spawned some of the most successful companies in history, reshaping the very fabric of the tech industry as we know it today. And as PayPal continues to soar to new heights, it is clear that the legacy of the PayPal Mafia will continue to live on for years to come.