Looking for a data recovery software system/ Well, look no further, meet the MiniTool Data Recovery Software is a powerful and user-friendly tool that helps recover deleted, lost, or damaged files from various storage devices such as hard drives, USB drives, memory cards, and CD/DVDs. The software is available for both Windows and Mac operating systems and offers a range of features that make data recovery simple and efficient. 
MiniTool Data Recovery Software Review
When it comes to data recovery software, MiniTool Power Data Recovery is a name that stands out in the market. With its powerful data recovery capabilities and compatibility with both Windows and Mac systems, it has become a go-to solution for many users. This MiniTool Data Recovery Software possesses an intuitive interface, powerful scanning capabilities, and advanced features such as file filtering, selective scanning, and bootable media making it an ideal choice for both novice and advanced users.
Deleted File and Lost Partition Recovery
One of the most significant advantages of MiniTool Power Data Recovery is its ability to recover data that has been permanently deleted and cannot be located using traditional methods. This feature can be a lifesaver for individuals who have accidentally deleted important files that they desperately need.
In addition to recovering deleted data, MiniTool Power Data Recovery also has the capability to restore damaged or destroyed discs. In the event of a system failure or a partition formatting error, this program can assist users in retrieving their lost files. Moreover, with MiniTool Power Data Recovery, users can recover a variety of file types including documents, archives, images/photos, audio/videos, emails, databases, and more. What's more, the program offers the option to specify file types and extensions before scanning a disk or partition. This feature can help save unnecessary scanning time by allowing users to focus on the specific types of files they need to recover. By providing a more targeted scanning approach, MiniTool Power Data Recovery can help streamline the data recovery process and make it more efficient.
USB flash drive Recovery
Data loss issues are all too common with USB devices due to their frequent use. To address this problem, MiniTool Power Data Recovery provides a reliable and secure solution for recovering deleted data from flash drives. Currently, it is regarded as the best flash drive recovery software available on the market. So, it offers versatile support for various storage devices and file systems, including internal hard disks, external hard disks, CD/DVD disks, USB flash drives, digital cameras, and more.
Easy-to-Find Files
During the scanning process, MiniTool Power Data Recovery lists recoverable files by their file path and type. If the files have a known location at the time of deletion, they are listed in their original folder structure, making it easy to locate them quickly. Alternatively, file types and extensions can be used to search for files without knowing their original location.
For more precise searching, users can enter the file name and utilize the "Filter" function. This allows users to specify a range of file creation or update dates or file sizes to further narrow down their search. With this function, users can quickly and efficiently locate the files they need, regardless of their original location or file type.
Scan Specific Locations
If you need to recover data from a single folder, scanning the whole disk is time-consuming and inefficient. MiniTool Power Data Recovery offers a convenient function that lets you scan particular areas such as Desktops, Recycle Bin, and more, reducing scanning and recovery times.
Bootable Media
MiniTool Power Data Recovery can be installed on a flash drive to create a bootable USB, enabling data recovery from a damaged hard drive. However, this feature is only available in the premium edition. A license must be purchased to restore data from pre-boot.
Works For Both Operating Systems
MiniTool Power Data Recovery is a data recovery software designed for Windows and Mac users. It enables you to recover any deleted or lost files from various data loss situations. The software supports devices such as Windows computers, external drives, and more. You can choose between free and paid editions depending on your needs.
And since this data recovery tool is compatible with Mac operating systems and can be easily installed to recover data from various storage devices such as external HDD, SSD, USB, SD/memory card, etc., including corrupt or formatted drives. Additionally, the tool can also repair corrupt photos and videos.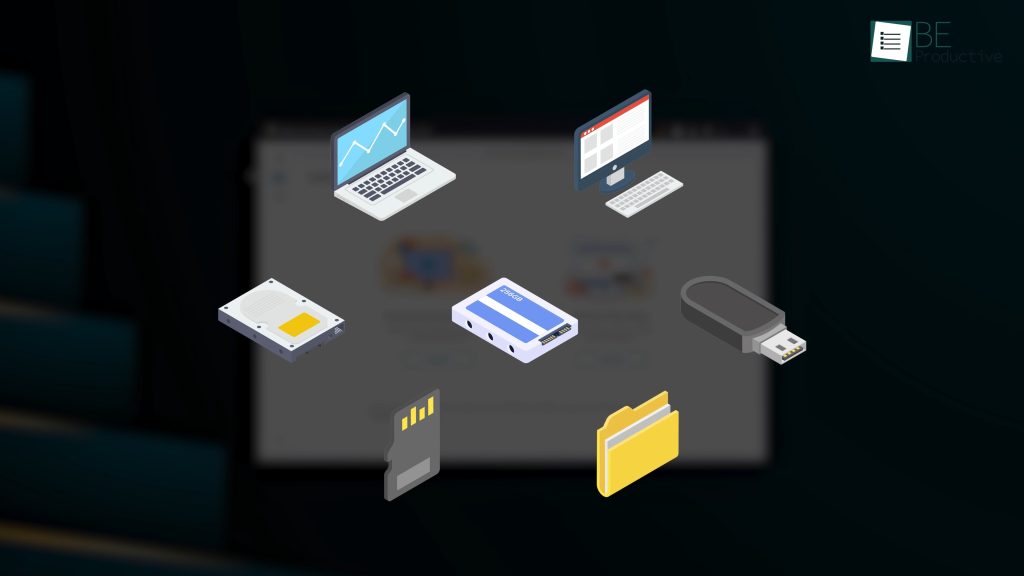 Our Takeaway
Whether you are a Windows or Mac user, MiniTool Power Data Recovery has got you covered. With its ability to recover various file types and handle complex data loss scenarios, minitool power data recovery is an essential tool to have in your data recovery arsenal. The software's user interface is simple and intuitive, making it easy for even non-technical users to navigate.