Filmmaking has always been about pushing the boundaries of what is possible and exploring new creative avenues to tell stories. Likewise, drones have become an essential tool for filmmakers, offering a unique perspective and enabling filmmakers to capture stunning aerial shots that were previously impossible or too expensive to achieve. And DJI has revolutionized the world of drones and aerial photography with its innovative products and advanced technology. Since its inception in 2006, they have become a dominant force in the drone scene and filmography, winning over filmmakers with its high-quality products and cutting-edge technology. So, how did DJI manage to become the "King of Aerial" in the cinema industry within just 17 years?
History
Dajiang Innovation Technology DJI was founded in 2006 by Frank Wang, a Chinese entrepreneur and robotics enthusiast. In its early years, DJI focused on producing flight controllers and other UAV components. They specialize in the design and manufacture of unmanned aerial vehicles (UAVs) and other aerial photography equipment However, in 2013, DJI released the first version of its now-iconic Phantom series of consumer drones. The Phantom was easy to use, affordable, and offered a new level of creative control for photographers and filmmakers. The Phantom series became an instant success and helped to popularize the use of drones for aerial photography and videography.
Venture
Over the years, DJI has continued to innovate and expand its product line. In 2015, the company released the DJI Inspire 1, a more advanced drone with a 4K camera and retractable landing gear. Inspire 1 was aimed at professional filmmakers and photographers, and it quickly became popular in the film industry. Today, DJI is the world's leading manufacturer of consumer and professional drones. The company's products are used by filmmakers, photographers, and other professionals worldwide. DJI has also expanded into other areas of aerial photography equipment, including gimbals, cameras, and accessories. In addition to its consumer products, DJI has also been involved in a number of industrial and commercial applications for drones. The company has worked with governments, emergency services, and other organizations to develop drones for search and rescue operations, environmental monitoring, and other applications.
Innovation
DJI's success in the drone market can be marked by its commitment to innovation and research and development. They have invested heavily in developing advanced technology such as the 3-axis gimbal stabilization system, which ensures that the camera stays steady even when the drone is flying at high speeds or in challenging conditions. This technology has revolutionized the way filmmakers capture aerial footage, making it possible to create stunning visuals that were previously only possible with expensive helicopter rigs. DJI has also made its products accessible to a wider audience, even to those who are new to the world of aerial photography. Their intuitive design and user-friendly interface make it easy for filmmakers to capture breathtaking footage with minimal training. This ease of use has contributed significantly to their success in the film industry, as filmmakers can focus on their creativity and storytelling without worrying about the technical aspects of operating the equipment.
Notable Work
Some notable examples of DJI's involvement in films include the Game of Thrones finale, where DJI drones were used to capture stunning aerial shots of the iconic Dragonstone castle. The recent James Bond film, No Time to Die, also used DJI drones to capture the breathtaking opening sequence. In Transformers: The Last Knight, DJI drones were used to capture the high-speed chase scene between Bumblebee and the Decepticons, adding a new level of excitement and intensity to the action. Also in Captain America: Civil War DJI were used to capture the epic fight scene between Captain America, Iron Man, and their respective teams. These are just a few examples of the many films that have utilized DJI's technology to capture stunning aerial footage.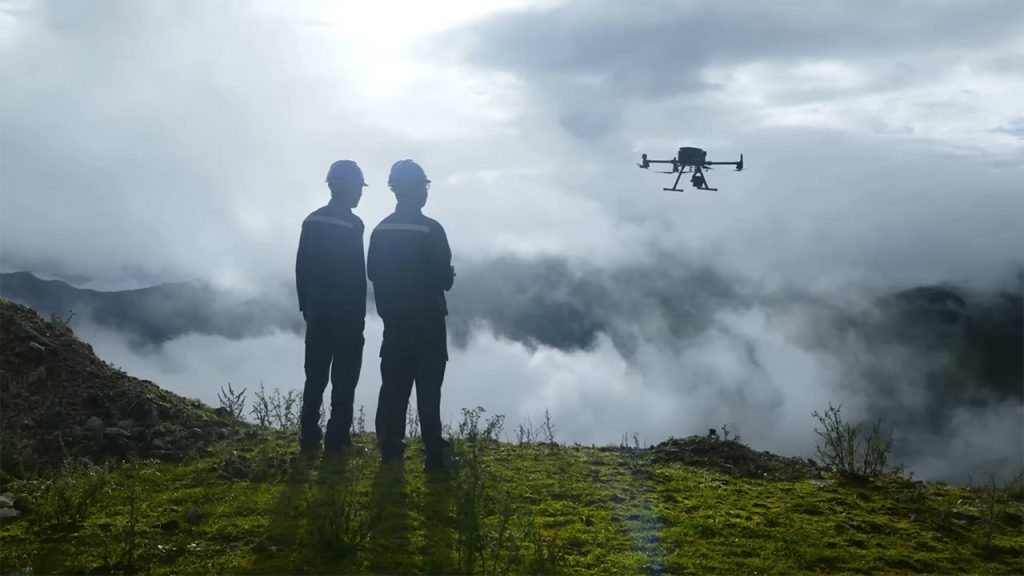 Final Thoughts
Despite its success, DJI has faced some challenges in recent years. In 2020, the company was added to the U.S. Entity List, which restricts American companies from doing business with it. As a Chinese company, there are concerns that DJI's products could be used for espionage or other nefarious purposes by the Chinese government. In response to these concerns, DJI has implemented various security measures and has also established an independent review process to address any concerns. Another criticism is related to its dominance in the consumer drone market. Some people feel that DJI's dominance stifles innovation and competition and that the company has too much control over the industry.
Nevertheless, DJI has continued to innovate and expand its product line, and it remains one of the most important companies in the drone industry today. Its story is one of passion, innovation, and success, and its impact on the film industry will undoubtedly be felt for years to come.