Nowadays, people are more focused on better cameras, processors, and performance when they are about to buy a smartphone. There are lots of smartphone companies that are ready to provide you with all of these features with a variety of devices. But for the most optimized performance, the operating system plays a handy role in ensuring a smoother user experience.
Android and IOS are the only two options that come to our minds when we think of a smartphone Operating system. These two best selling Operating Systems in the market made their first appearance in the year 2007. Thus, after so many tweaks over the years, which one performs better in the Android vs. iOS battle? In this article, we will talk about Android or IOS- which one you should go for so that you can find out which one will be more comfortable for you. So, let's get into it.
Android vs iOS: Difference and Comparison
Customizability
Being an open-source Operating System, Android gives the opportunity to manufacturers and users to personalize their version of android according to their preferences. You can change just about every aspect of your on-screen appearances like keyboard style, home screen launcher, themes, live wallpapers, and widgets. 
While Apple controls the default apps in order to maintain a homogenous software and hardware experience but lets you pick your own level of customization, Apple brings widgets and image-to-text in their recent IOS update, but for android, this feature is pretty old.
With a custom launcher, you can control how your Android smartphone will appear. Besides, You can choose a variety of custom launcher apps from Google Playstore, which will help you to customize your home screen, apps icon, effects, and gestures. On the other side, for iPhones, you have to use the default launcher that comes with it. 
You can also install custom ROMs if you want to, which will help you to replace the operating system that came along with your device. Some people install custom ROMs for better performance, and some people just want to upgrade because their device doesn't support the latest version of Android.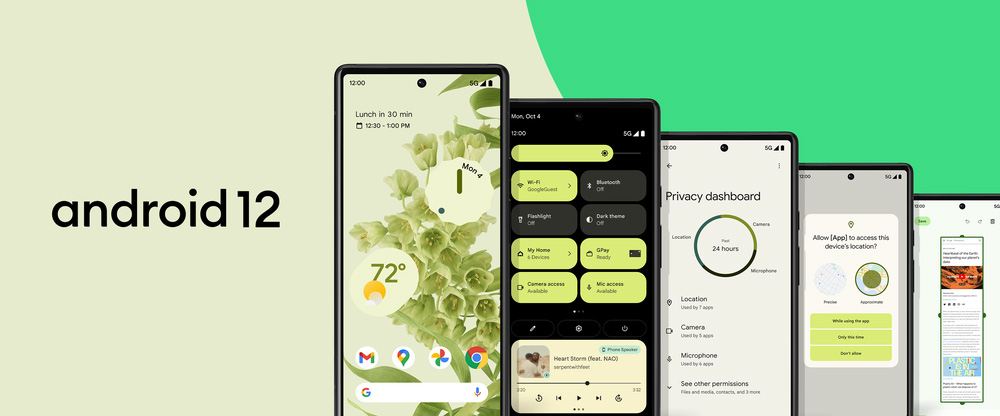 Accessibility 
To make Android more convenient and accessible to users, many companies customize this OS in their own ways and provide their customized OS on their devices. Like Samsung One UI, Oneplus Oxygen OS, Google Pixel UI, and many more.
On the other side, IOS is only used in Apple smartphones, which means only iPhone users can taste IOS.
Even some Android phones offer an extreme level of multitasking that IOS is far away from. You can use multi-window on an Android smartphone, but you have to switch between apps for multitasking in IOS.
Apps
Androids allow you to install third-party software to experience more features. Besides, you can set them as your default application for Email, SMS, keyboard, and you are not going to face any kind of issue with that. However, if you are an IOS user, you will get the application that apple allows you to use. Also, there are some apps that you have to buy on the Apple Store, which are absolutely free on the Play Store. And the most important thing is you will get plenty of music players for Android but for iPhone, you do not have any other options other than iTunes.
Nevertheless, people are increasingly using their mobile devices to go online, and Google is the king of the web on many occasions. There are lots of Google integrated apps like Google Docs, Gmail, Drive, Maps, Chrome, which are pretty optimized in Android. Though IOS also features many Google services, it still has pretty limited integrated apps.
Affordability 
You can also get a variety of smartphones at different price ranges, including compact phones, a huge touchscreen, edge-to-edge display, phones that come with a stylus, and many more with Android OS. On the contrary, you get almost the same design every year at a much higher price, which might not be affordable for everyone. 
Security
As for security, Apple once used to be the most secure device compared to Android devices. We all know that Android is an open-source platform so that anyone can see the source code and modify it accordingly. On the other hand, Apple was so serious about their security that they never shared their source code with anyone to keep their iPhone safe. This is why you can not install third-party applications to customize your phone.
Android has gone through a number of amendments with time and has become more secured and protected from malware attacks. For instance, Samsung's Knox Vault, which is hardware-based security that Samsung has been building within Galaxy smartphones for years. This security system is impossible enough to breach.
When it's about Bugs, Lags, Android manufacturers are fast enough to fix it, and they keep improving their OS to greater heights. However, though iOS is already well optimized, you might find certain bugs such as wrong auto-correction, which is enough to spoil up your mood.
Final Say
So that was an overall comparison between Android and iOS so that you can find a suitable operating system for you. What do you think? Which one seems better? Android or iOS? Well, for those who want to enjoy full freedom and love to operate in their own ways, Android should be enough for them. But if security is your main concern, iOS should be your cup of tea.